Accessories
---
OTKs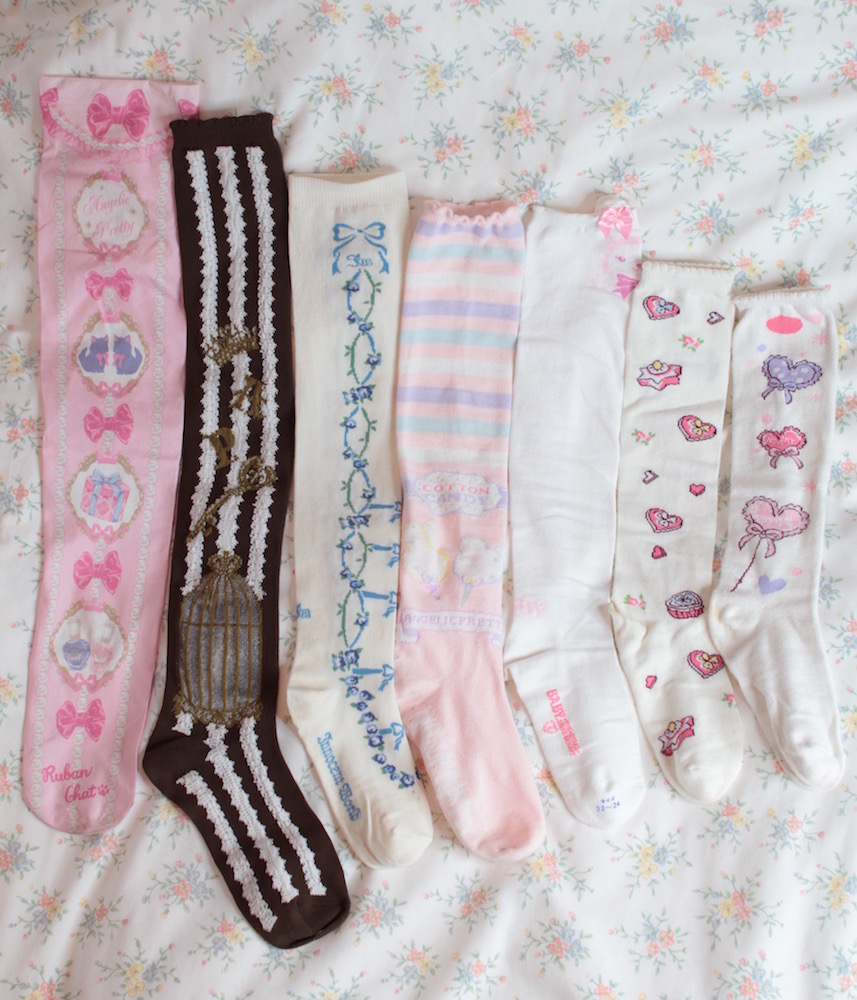 Left to right:
AP - Dolly Cat OTKs - Lolibrary link
AP - Lucienne Dream OTKs - Lolibrary link
IW - Forest Critters in Rose Garden OTKs - Lolibrary link
AP - Cotton Candy Shop OTKs - Lolibrary link
BTSSB - Usakumya OTKs
Bodyline - 424 Socks - Lolibrary link
Bodyline - 428 Socks - Lolibrary link
---
Lace-topped socks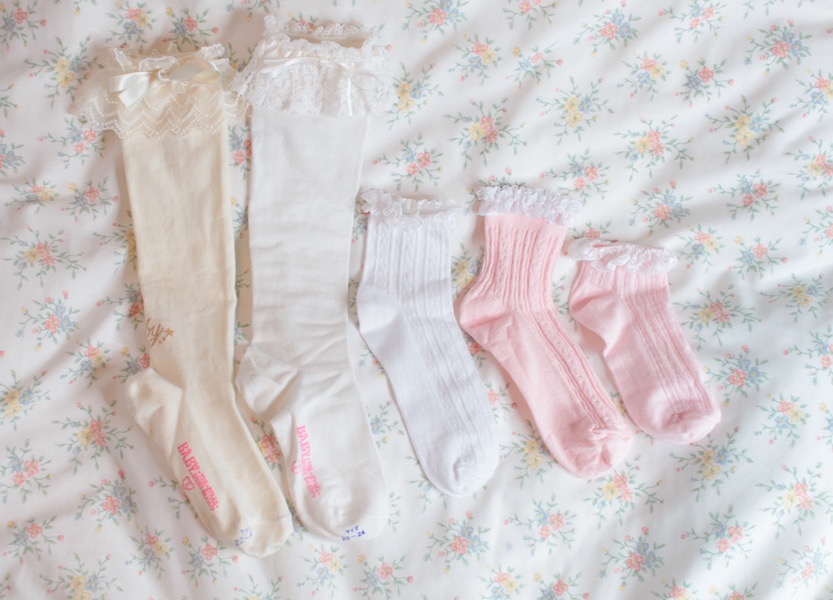 The first two are BTSSB and the others are off-brand.
---
Headbows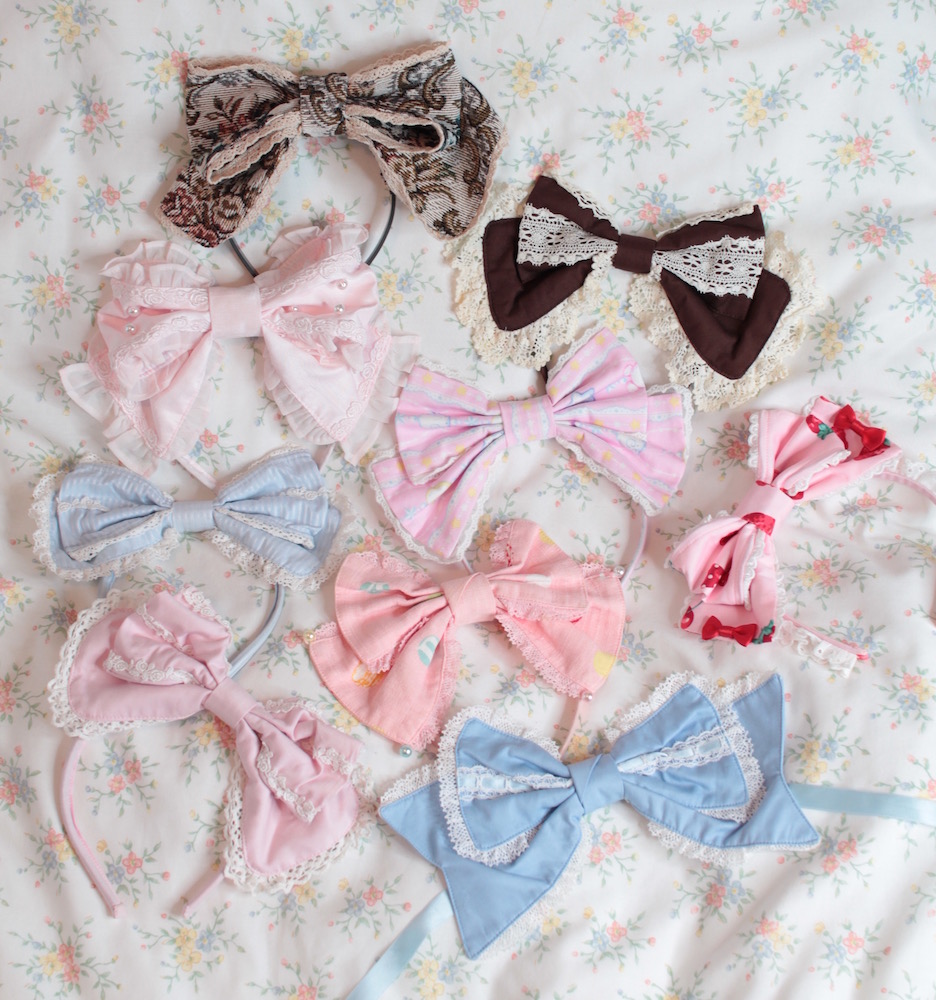 All AP and BTSSB apart from the top left which is Princesse Bo Peep.
---
Other items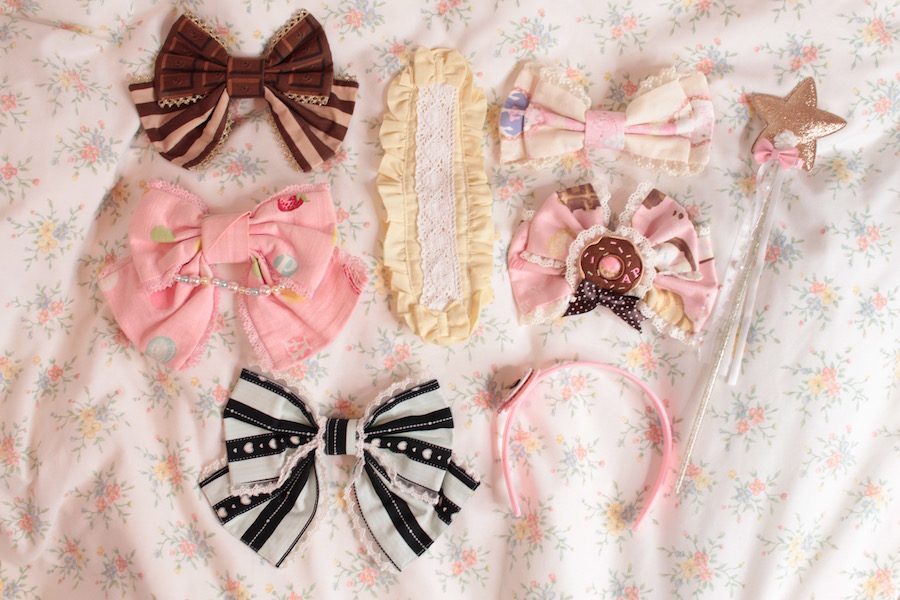 A selection of AP, BTSSB, Princesse Bo Peep, Bodyline, and Clarie's Accessories.
---
Wristcuffs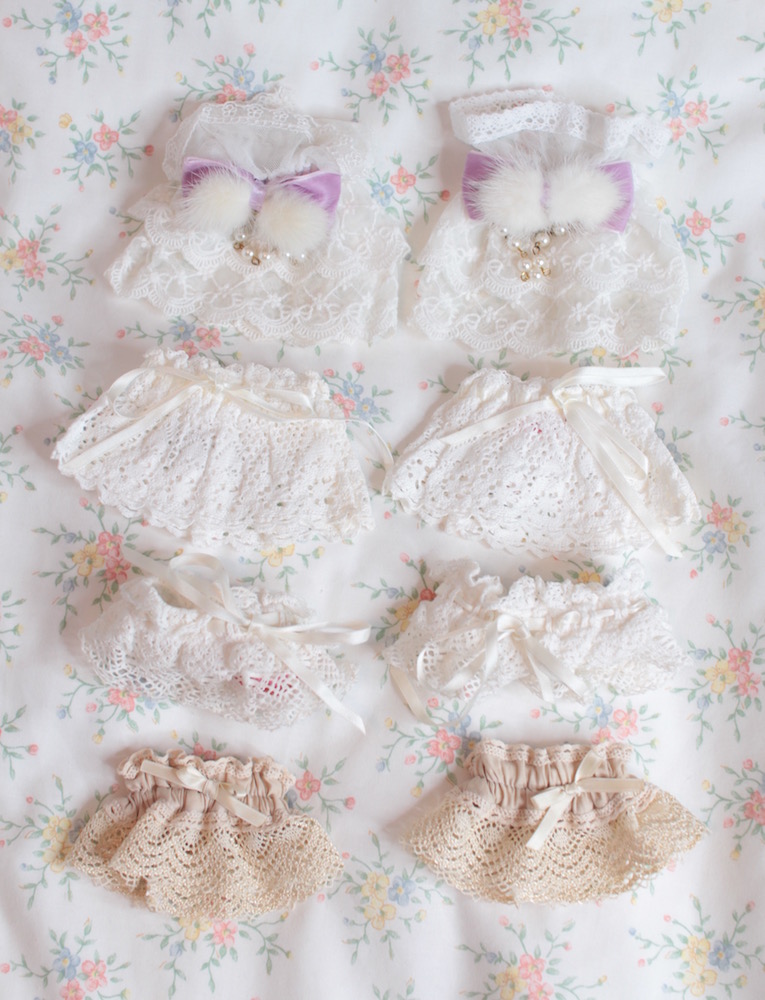 From top to bottom; Long Ears Sharp Ears, BTSSB, BTSSB, and an unknown Taobao brand.
---
Gloves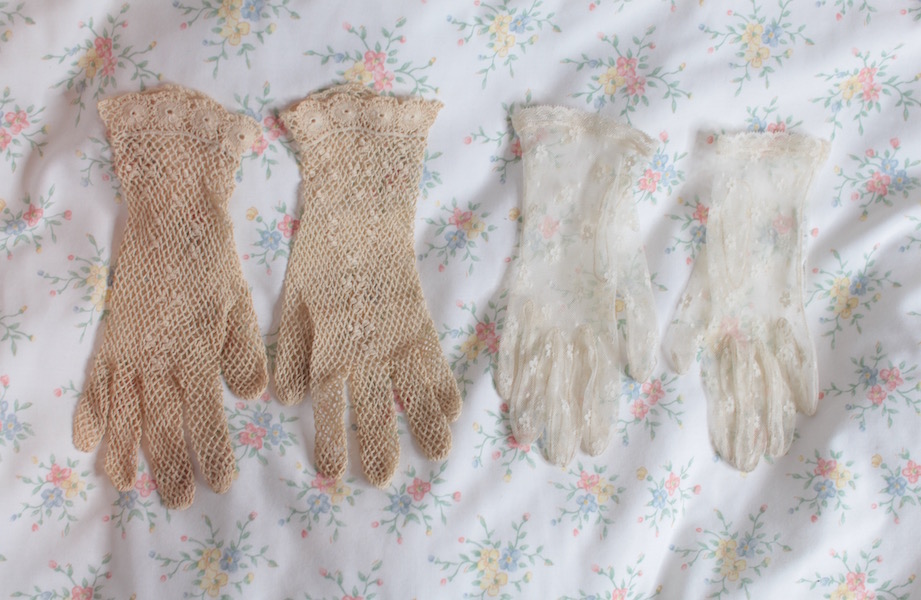 The left pair belonged to my mother and the right I bought from a Cancer Research charity shop.
---
Necklaces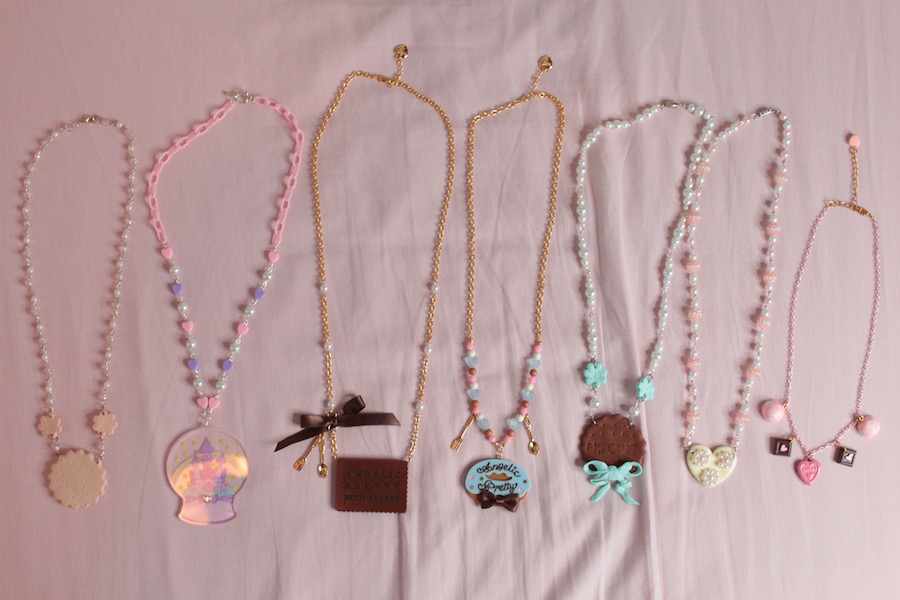 From left to right:
Unknown - gifted from friend
Twinkle Kitty - won at the 2017 Minori Tea Party (London)
Angelic Pretty - French Biscuit Necklace - Lolibrary link
Angelic Pretty - Creamy Doughnut Necklace - Lolibrary link
Hand made by myself
Hand made by myself
Unknown Etsy shop - gifted in comm secret santa
---
Small accessories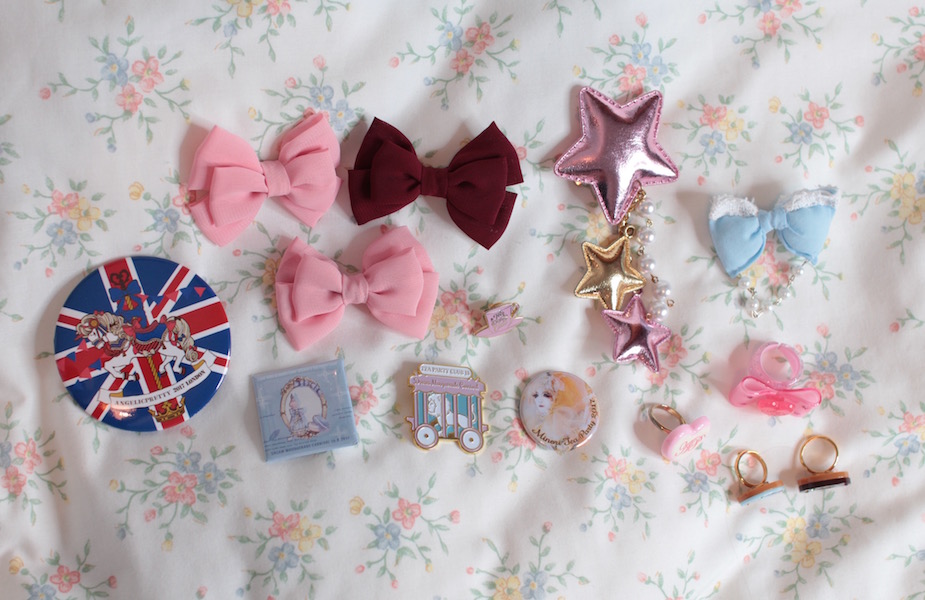 A selection of pins, clips, and rings.